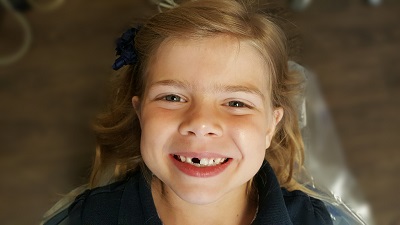 Our Raving Fans
"They're wonderful with kids. My two were in recently for exams and cleanings, then my son was in today for two cavities. Great staff and doc kept him relaxed and the doc worked quickly."
Allison M.
Brandon, FL
"We are so glad we found Dr. Matt and Abdoney Pediatric Dentistry!!! The entire office is amazing. I love that all 4 of my children are seen at the same time and we are in and out in under 30 minutes. Everyone there makes my children feel special and comfortable. Dr. Matt always takes the time to carefully evaluate each child and share his concerns. I highly recommend this office!!!"
Ashley Basquill
Valrico, FL
"Such a warm and welcoming environment. My 8 year old left saying how great his teeth felt after his cleaning and he is so glad we went! No better dentist around! Thank you!"
Kadice Helms
Valrico, FL
"We love Dr. Abdoney and his staff!! They are fun, professional and our entire family has perfect smiles thanks to their expertise!"
Linda Kerns
Riverview, FL
"Love everyone there! We are always pleased with how our children have Never feared the Dentist. Thank you Dr Abdoney"
Tonya Little
Valrico, FL
"My kids had a great visit today! Both said it was fun and my 5 year old said he cannot wait to come back, he said he loves the dentist! Thanks for the gentle care, highly recommended!"
Amber Bean
Valrico, FL
"We have been coming here since our children were young. Now, they are in college. The entire staff is very friendly. Always work with a smile and Dr. Abdoney is fantstic. We appreciate your kindness and service."
Carmen Wilson
Tampa, FL
"My kids have been patients here for many years and I have always felt like they were getting the best care. I would trust my kids to Dr. Matt for anything. I drive about 40 minutes just so I can keep coming to see them. Wouldn't want my kids to go to any other dentist!"
Emily W.
Valrico, FL
"Today was our first visit to Abdoney dentistry and the staff made us feel like weve been going there forever! Very welcoming and nice staff and a beautiful facility."
Carrie A.
Valrico, FL
"We just moved to Florida and found Abdoney Pediatric Dentistry to be fantastic! I have two girls, one which is terrified of the Dentist. They made her feel so comfortable and relaxed. It was so pleasant to come with her as it is usually a nightmare. My other daughter is 3 and is new to going to the dentist and they spent the time with her to explain everything they were doing. Both girls left happy and healthy and so did I. I would highly recommend them to other parents."
Laura S.
Valrico, FL